Chris Poynter, Brown-Forman Corp.'s public relations and partnership manager for its Woodford Reserve and Old Forester brands, will be named the 2022 recipient of the Talisman Award for Outstanding Contributions in Communications at the WKU Student Publications annual homecoming breakfast in October.
Poynter, who was editor-in-chief of the College Heights Herald during the Fall 1993 semester, graduated from WKU in May 1994 with a bachelor's degree in journalism.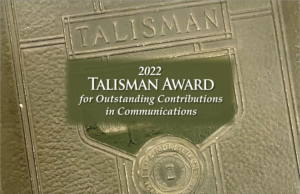 Poynter was selected as the 25th winner of the Talisman Award for his outstanding work in the professional communication field and for his ongoing support of WKU Student Publications.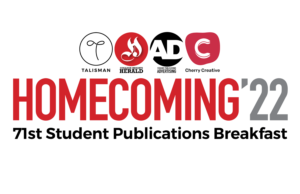 Poynter began his career as a journalist, writing and reporting for newspapers in Tennessee, Florida, Shanghai, China — and in Louisville at The Courier-Journal.
He worked in public relations and communications for two mayors of Louisville, including as director of communications for Mayor Greg Fischer. In that role, Poynter helped plan the weeklong public celebration and funeral of Muhammad Ali, which earned him the National Government Communicator of the Year award.
Poynter joined Brown-Forman in 2018 and helps manage the super-premium American whiskey portfolio at the global wine and spirits company, headquartered in Louisville.
He and his partner, Andy Embry, live in Louisville. Poynter and his family have renovated five historic properties in his hometown of Paris, Kentucky, earning awards from Preservation Kentucky and The Bluegrass Trust for Historic Preservation, among others.
Poynter will receive the Talisman Award at the 71st Student Publications Homecoming Breakfast at 9 a.m. Saturday, Oct. 29, at the Adams-Whitaker Student Publications Center at WKU. You can register to attend the breakfast here.