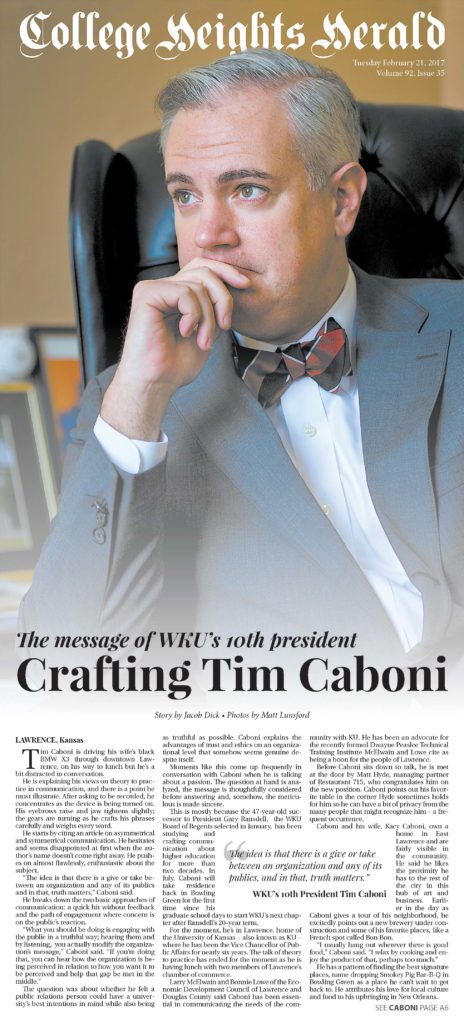 WKU Herald print managing editor Jacob Dick and staff photographer Matt Lunsford traveled to the University of Kansas in Lawrence, Kansas recently to interview and write an in-depth profile on Western Kentucky University's new president, Tim Caboni. The staffers spent about a day-and-a-half tracking down the details about Caboni to give WKU students, faculty, and staff, a feel for who will be leading WKU next. Check out their reporting, Crafting Tim Caboni.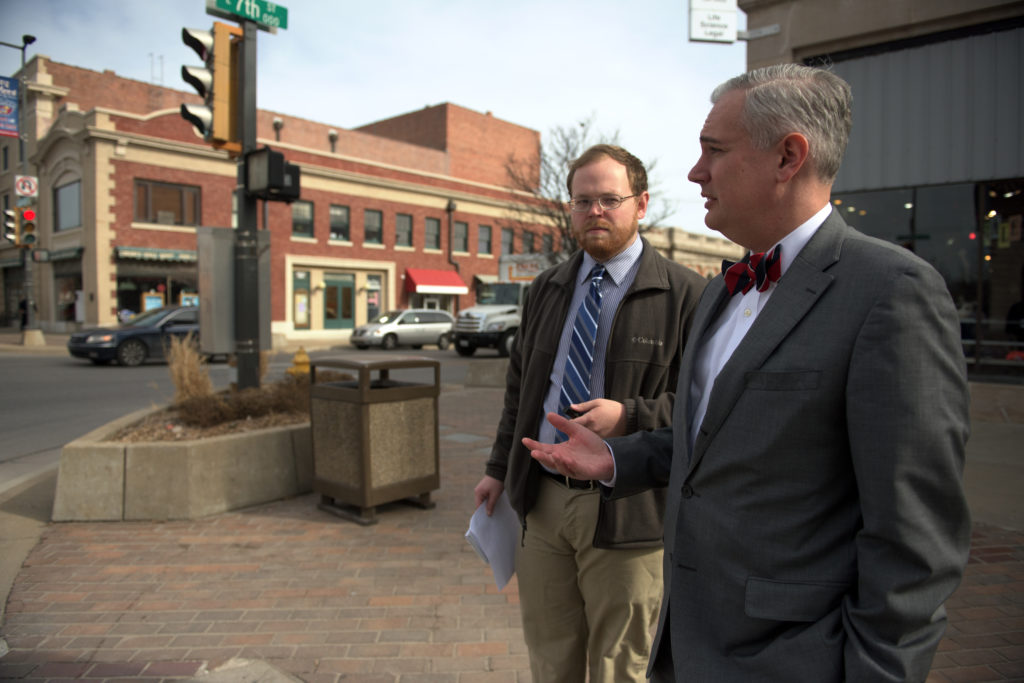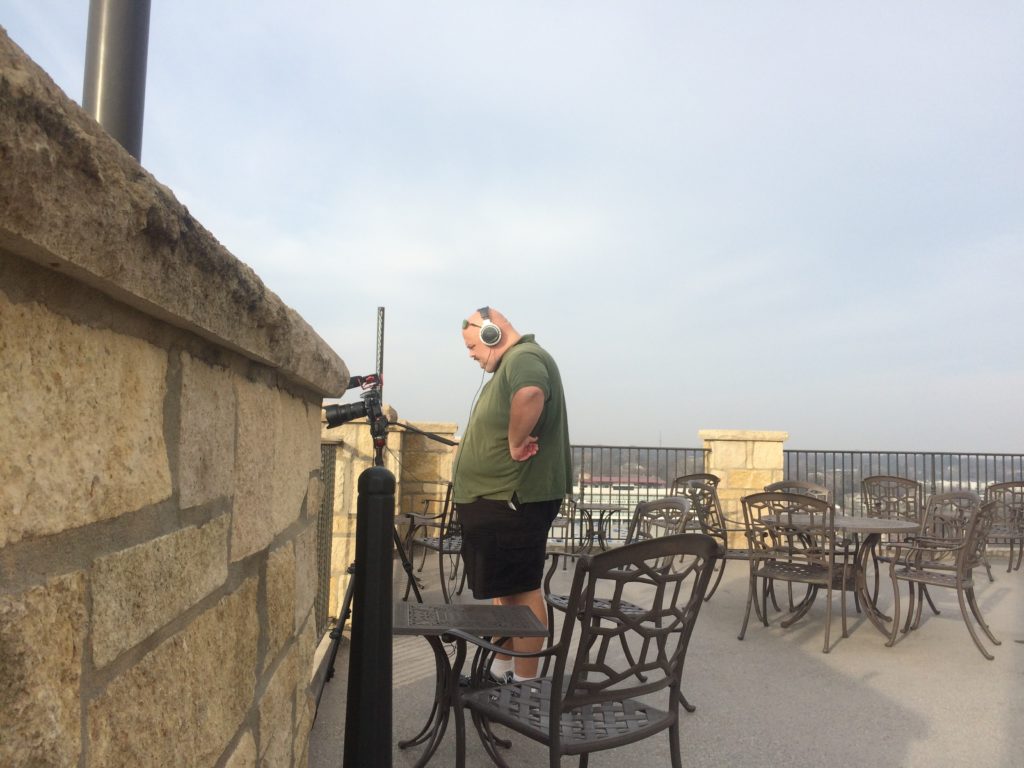 "I think the best part of it was getting to fly across the country, do something in a day and bring it back. This experience makes me think I can do that in a professional setting." Dick said.
Video shot by Matt Lunsford and edited by Tyger Williams.