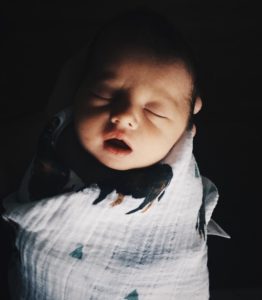 We're welcoming a new member of the WKU Student Publications family this week! Talisman adviser Charlotte Turtle and her husband, Ryan, welcomed Thomas Michie Turtle into the world on Monday.
Charlotte, who was editor-in-chief of the 2011 Talisman, has been adviser since 2012. She will be making a big change — becoming a full-time mom with the arrival of Michie (pronounced Mickey). We're currently searching for the person who'll follow Charlotte at Talisman — and that person will benefit from the incredible legacy Charlotte leaves as adviser.
Please join us in congratulating Charlotte and Ryan, and in welcoming Michie into the world!