Cherry Creative's 2022 spring WKU Housing Fair returned to campus inside Downing Student Union as an in-person event this week and was a success for students, apartment owners and Student Publications.
It was the third spring housing fair to be in person since the event launched in February 2019. The 2021 event was a virtual housing fair because of the coronavirus pandemic.
The housing fair brings apartment complexes that cater to WKU students to campus for a one-day event where students can check out each of the communities, compare costs and amenities and consider their future housing options in a no-pressure environment where they cannot be pushed to sign a lease. WKU's Housing and Residence Life also participates as a partner with WKU Student Publications.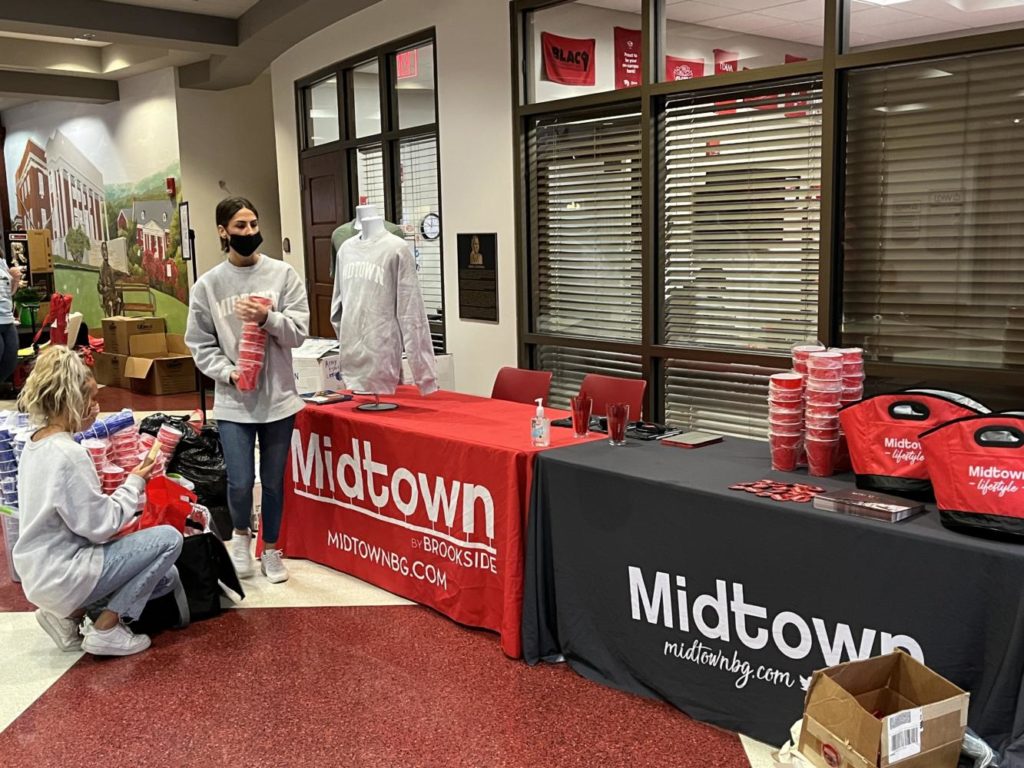 In addition to WKU HRL, the following apartment communities participated in the fair, held on Feb. 23: Campus Pointe, The Columns, The Crown, Midtown, Muse, The Registry and Walk2Campus.
The spring housing fair is held each February in Downing Student Union. We added a fall housing fair, outdoors on Centennial Mall, this year as well.
The housing fair marries the festival-like event, with give-aways and door-prize drawings, with the College Heights Herald's Housing Guide and our apartment website, WKUApartments.com. It has become one of our largest revenue producers supporting our revenue-dependent operations.