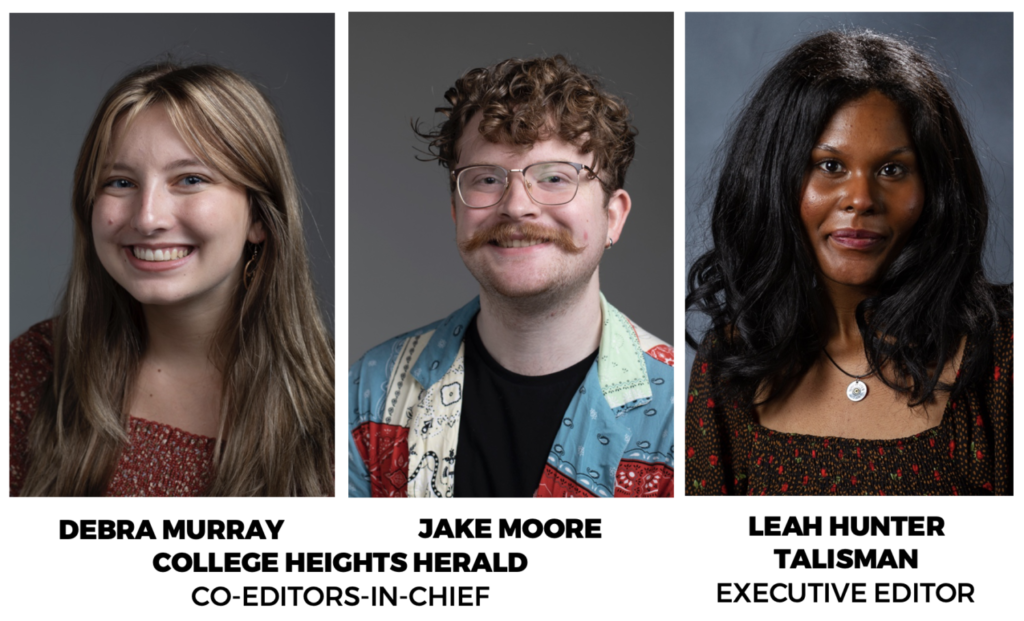 The College Heights Herald will have its first co-editors-in-chief in 22 years after the Student Publications Committee selected top editors for the Herald and the Talisman on Thursday.
Jake Moore, a rising senior journalism major from Louisville, and Debra Murray, a rising junior journalism and political science double-major from Louisville, will lead the Herald news organization in Fall 2022 as co-editors. Leah Hunter, a rising junior from Nashville, will be executive editor of the Talisman life and culture magazine and website for 2022-23.
Moore and Murray submitted a joint application for co-editor, proposing to share the position and continue working as a team, as they have during the Spring 2022 semester as the Herald's content editors. Both set rebuilding a sense of connection and community within the Herald as a top priority after more than two years of pandemic limitations.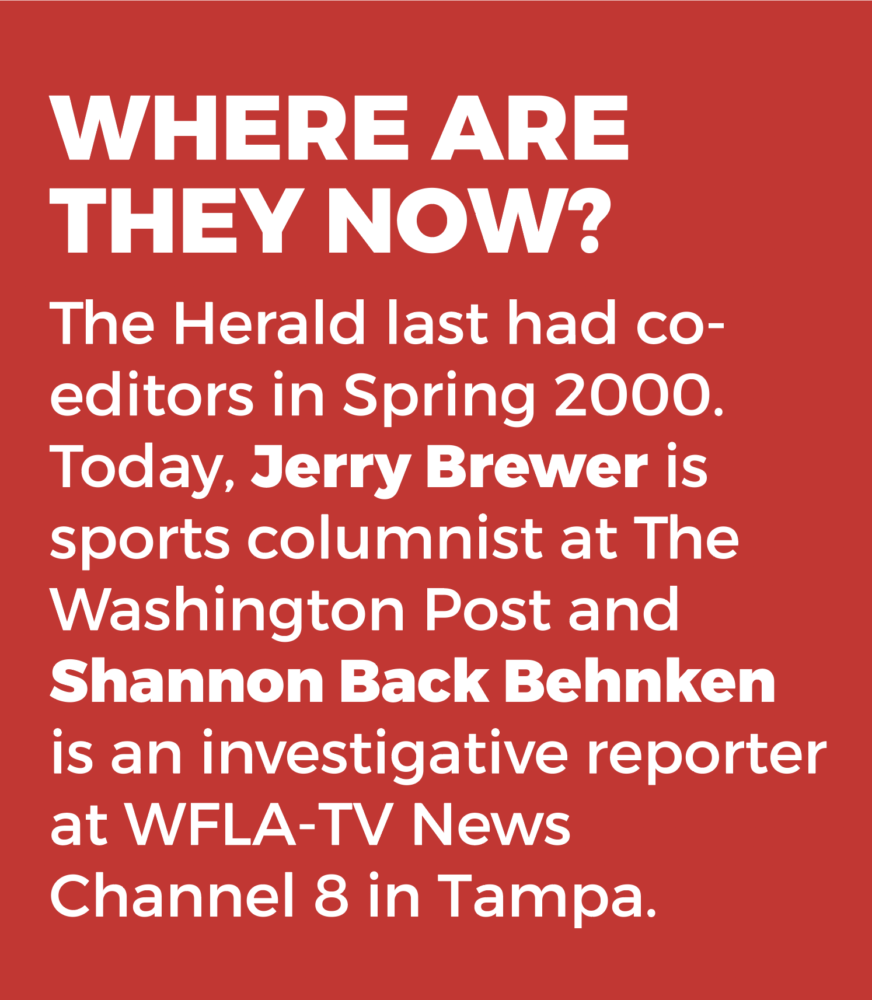 "As co-editors-in-chief, Jake and I want to make it a priority to build a Herald environment that students enjoy,' Murray told the committee, which has 11 voting members appointed from across the university's faculty, staff and student body.
Said Moore: "As co-EICs, Debra and I will be looking to raise up the next wave of editors by working with them one-on-one and pushing them to take on more challenging work, which we know they are capable of doing. This will keep staffers plugged in and involved, always looking for new challenges."
They also plan to continue the Herald's evolution as a newsroom, with improvements to the Herald's daily email newsletter, which now goes to more than 31,000 people each weekday during the fall and spring semesters, and evolving the print edition for deeper, exclusive enterprise and a much stronger visual presence.
This summer, Moore will work at the Bowling Green Daily News in our Judy Wildman Hughes Fellowship. Murray will intern at the Richmond Register for the summer.
Hunter, who is majoring in journalism and Spanish, wants her tenure as Talisman editor to be marked by telling stories that showcase the diversity and breadth of the WKU community – especially those that surprise the publication's readers.
"I like to find the stories where nobody else sees them," Hunter, who currently serves as Talisman web co-editor, told the committee. The word she picks to describe herself, Hunter said, is "storyteller."
She also wants to work to make Talisman more visible on campus, both the printed magazine issued each semester and the WKUTalisman.com website.
Hunter will serve as the Charles Mason Ralph Fellow this summer at the Lexington Herald-Leader.
Student leaders for Student Publications Advertising and Cherry Creative will be announced later this month.