Two alumni from the 1980s will be honored Oct. 19 with the College Heights Herald and Talisman awards for outstanding work in their professions.
Michael Collins, White House correspondent for USA Today, will receive the 2019 College Heights Herald Award for Outstanding Contributions in Journalism.
Kim Parson, health care industry consultant for insurer Humana Inc. in Louisville, will be honored with the 2019 Talisman Award for Outstanding Contributions in Communications.
"I'm honored and speechless, which doesn't happen often," Collins said in an email upon learning he would be the 67th recipient of the Herald Award.
Parson, the 23rd winner of the Talisman Award, was likewise surprised: "I can't think of any recognition that would have more meaning to me than one from WKU," she said in an email.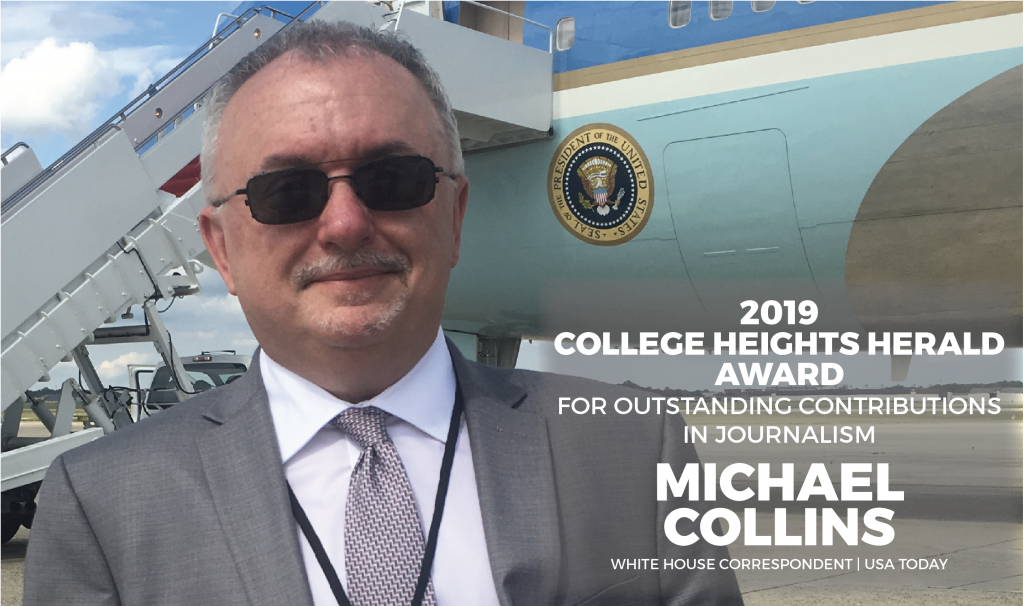 Collins was editor of the College Heights Herald in Spring 1984 and editor of Herald Magazine in Fall 1984. A native of Whitesburg, Kentucky, he was a reporter for The Cincinnati Post and its sister paper, The Kentucky Post, where he was the state capitol bureau chief and also served as night city editor and editorial writer. He has been a Washington-based reporter for 18 years, first with Scripps Howard News Service, and has been with USA Today for three years. In addition to covering the White House and Congress, Collins has written extensively about trade, tariffs and the federal bureaucracy.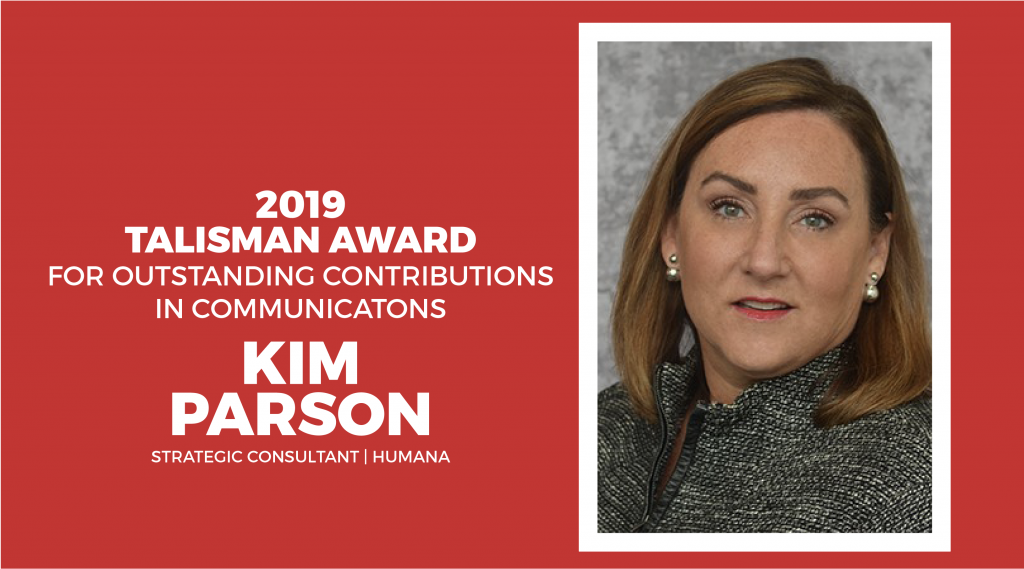 Parson worked on the Herald as a WKU student and worked after graduation at the Owensboro Messenger-Inquirer, the Lexington Herald-Leader, The Courier-Journal and the Orlando Sentinel before joining Humana's Innovation Center in 2006. Her career at Humana has focused on helping people understand the complexities of health care. She worked on a team that developed the industry's first statements to help consumers understand their health care, an award-winning effort called SmartSummary. She also served on the National Academy of Medicine Roundtable on Health Literacy from 2013-18. She helped establish Health Literacy Kentucky, a statewide coalition to help improve health and health care in the state.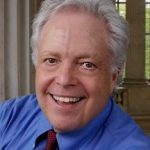 The awards will be presented at the 69th Annual Student Publications Homecoming Breakfast at 9 a.m., Saturday, Oct. 19, on the third floor of Downing Student Union on the WKU campus. The breakfast will also feature Scott Applewhite, two-time Pultizer Prize-winning photographer for The Associated Press, who is being inducted into the WKU Hall of Distinguished Alumni.
Tickets to the breakfast are $20, and you can click here to register and pay, or call Tracy Newton at 270-745-2653.