The students are back and we're already running in high gear at WKU Student Publications.
The 2018-19 academic year is one where we're going to push ourselves on all fronts — College Heights Herald, Talisman and something new called Cherry Creative. The Adams-Whitaker Student Publications Center launches the year brimming with energy and innovation.
College Heights Herald
At the Herald, the first print issue of the year is out and the students are busy launching new efforts such as reimagining our Topper Extra sports publication in an entirely new and digital format.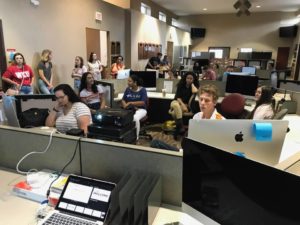 TopperExtra.com will go live Friday morning, providing complete coverage of the Hilltoppers football game against No. 4 Wisconsin on Friday night. The site includes all the features of the former Topper Extra tab, which we published for home football games, and more — all envisioned with reading it on your smartphone.
Rest assured, the Herald Sports staff will be tweaking the product as the week goes on, capitalizing on what works and massaging what still needs some rethinking.
The Herald continues its weekly print publishing cycle launched in January, and its expanded coverage of breaking news on WKUHerald.com. Editor-in-chief Evan Heichelbech wants to focus the print edition on enterprise, making it worth picking up each week.
And about pickup, the Herald continues to invest in getting the printed newspaper into students' hands, employing a team of ambassadors who fan out all over campus on Tuesdays and Wednesdays, handing the Herald out to students at key spots with high pedestrian traffic. Even in the first week, they found students excited to get a free newspaper — and we expect that will continue as the semester rolls on. Maintaining our strong pick-up rate on the print edition is a very high priority, since it still generates about 90 percent of Herald revenues.
On the revenue side, students are busy remaking the Herald's special sections with the Cherry Creative team (more on that later), meeting with clients and selling advertising across our print, digital and outdoor platforms. We had a very challenging 2017-18, but are seeing quite hopeful signs early in 2018-19.
One of the new innovations our ad staff is pursing is the first WKU Housing Fair. The event, co-sponsored by the Herald and WKU Housing & Residence Life, aims to bring all of Bowling Green's student housing, along with residence halls and service providers, under one roof in February to create a one-stop shop for students to figure out their housing for the 2019-20 academic year. So far, apartment owners are lapping it up, with all of our limited number of premium spots sold in the first week we began marketing the fair. We intend for this first-year event to become an annual affair that will generate significant revenue for the Herald and Student Publications.
Talisman
The staff of the Talisman magazine and website returned with the start of classes and hosted a jam-packed first full staff meeting.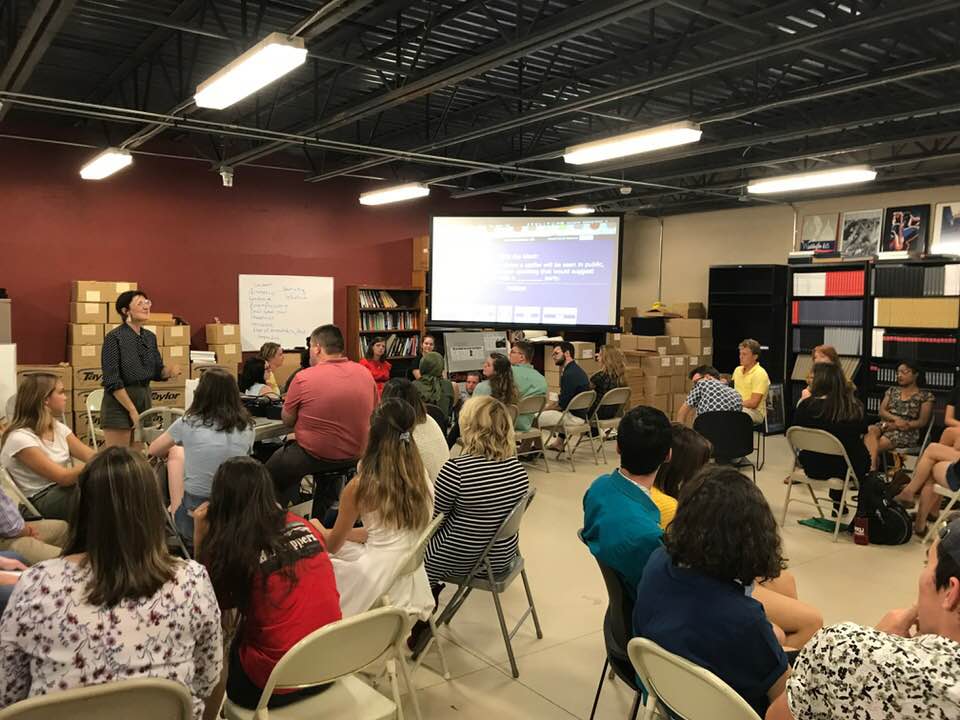 Roughly 55 Talisman staffers attended the session, which introduced the editorial board and allowed students to get to know each other.
The session also offered a new twist on our annual discussion of Student Publications policies. Instead of the usual lecture on do's and don'ts, the policy manual was transformed into a Jeopardy-like game, with student teams competing against each other.
As Talisman starts getting its year under way, with plans for the November issue and daily updates of WKUTalisman.com, we're also moving to bring more revenue into the magazine and website via advertising. Select premium advertising will be available in the magazine and we've already introduced banners to the website. While the Talisman is funded by WKU, the university's budget situation means no funding is guaranteed.
Cherry Creative
Our newest Student Pubs family member is the Cherry Creative team of specialty storytellers.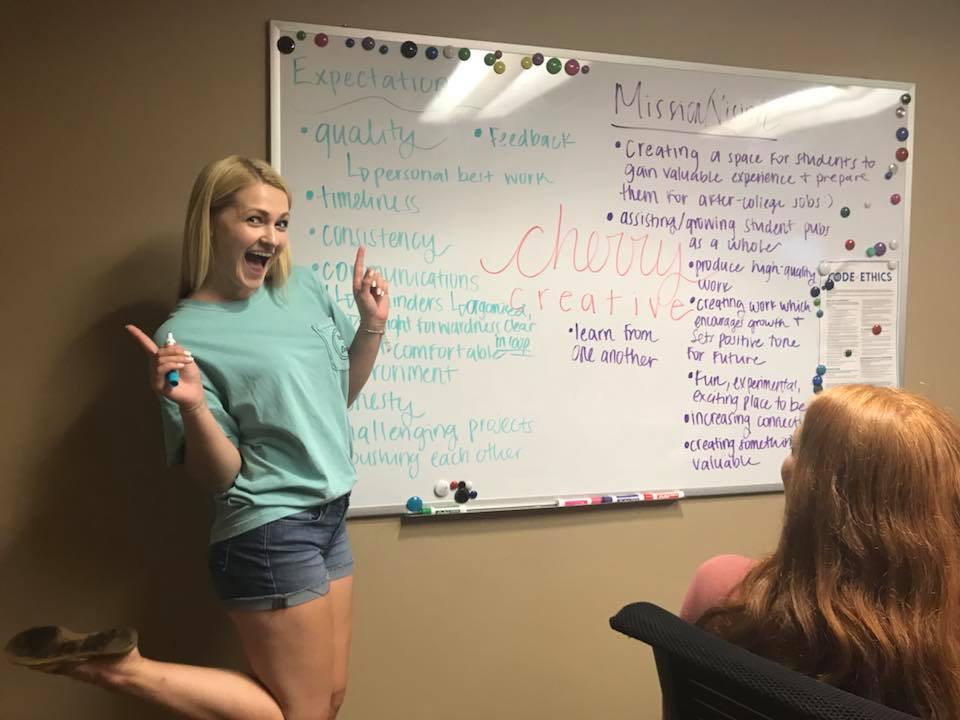 This group is creating sponsored content, special sections and other avenues designed to generate revenue for the College Heights Herald and the Talisman. It is remaking all out special sections, starting with the Herald's Healthy Living guide and then creating new ones such as a section devoted to financial literacy. It also will have a key role in events that the Herald and Talisman stage, such as the WKU Housing Fair coming in February.
These students will play a crucial role as Student Publications evolves how it generates support to ensure its flagship publications remain exceptional training grounds for our students.
Sam Oldenburg is advising Cherry Creative and will be putting together a piece we will publish here soon.
Some love
Meantime, WKU Student Publications has gotten some love from WNKY-TV, the local CBS and NBC affiliates, which did reports featuring our student leaders and the director. You can see them here and here.
Chuck Clark