Dear Talisman alumni,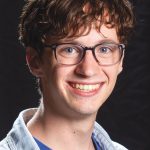 We all imagined a new decade would bring new opportunities and change to our lives, but none of us could have imagined the extent to which that would come true in less than a year. The world has shifted largely to online for the time being. Budget cuts have forced us to consider how we can continue operating and making content. With those cuts and the increasingly online world, the Talisman editorial board decided to move our print magazine to an online only format for at least the 2020-21 academic year.
The staff went this route for a few reasons. First, if we decided to print a magazine, we would not be able to pay editors. Although the pay is low, it still allows editors to make the Talisman a priority while not having to work as many hours at another job, for example. Second, we did not know if we would be doing in-person school by the time we distributed the magazine. Issue 9 will be released on Dec. 2, and we will not be in person. Third, we wanted to shift our focus to digital-first in order to meet the needs of our audience. As more print products turn to online only, this gives the staff the real experience of making a magazine fit for the 21st century.
Admittedly, we are disappointed that we cannot print an edition of the Talisman for the second time in its nearly century-long history. Without the pandemic, we certainly would not have shifted platforms this year, and hopefully a print magazine will return soon enough. This magazine still carries the same energy as every other Talisman, however, bringing insightful and unique perspectives to challenging and off-beat topics.
I hope and believe that you will enjoy reading through each story of our ninth magazine, fittingly titled "Metamorphosis."
Max Zambrano
Editor-in-chief
Talisman