I'm delighted to announce that Sam Oldenburg will join the WKU Student Publications professional staff on July 10 as the adviser to Talisman magazine and website, and as our specialty publications manager.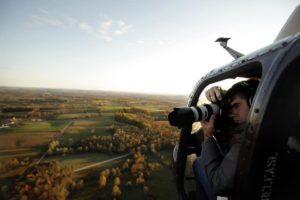 Sam was selected from three outstanding finalists for the position and brings a terrific level of professionalism, exceptional technical skills and a strong sense for student-run journalism.
     Sam is a 2013 graduate of WKU, and served on both the Talisman and the College Heights Herald staffs during his undergraduate career.
     After graduation, Sam worked for the Catholic Courier, a diocesan newspaper in Rochester, New York, and then returned to WKU in 2015 as the technology and communications coordinator for The Center for Gifted Studies. Sam is from Owatonna, Minnesota, and he's a balloon artist.
     Please join me in welcoming Sam home to Student Pubs in his new role as Talisman adviser and specialty publications manager.