A note from Chuck Clark
I am thrilled, in this unusual and enormously challenging year, to see both the Talisman, our student-run life and culture magazine at WKU, and the College Heights Herald, our news operation, named as finalists for national Pacemaker awards.
Our flagship publications have long histories of excellence, dating back nearly 100 years, but my heart was filled to see their work honored as among the best in the country during arguably the most challenging year in their histories.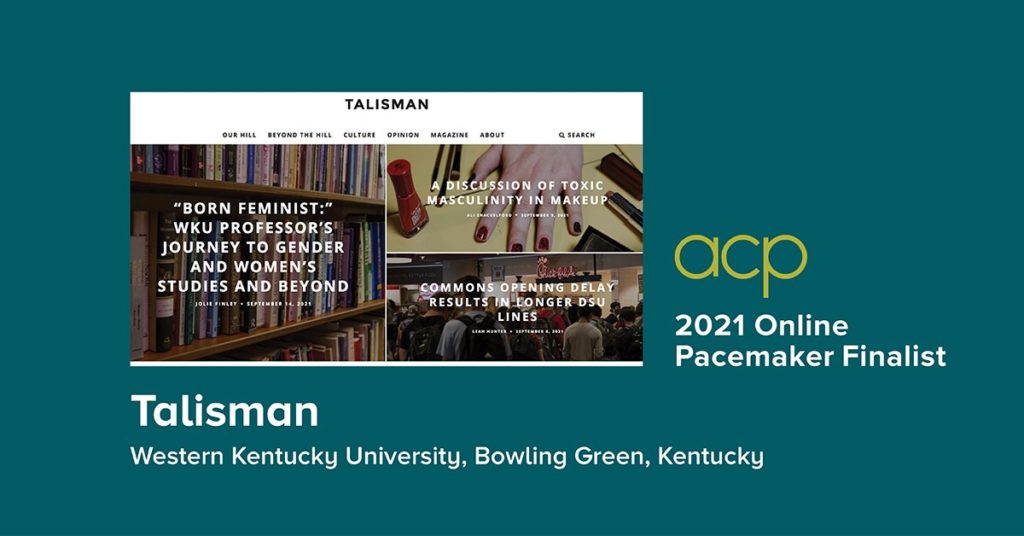 Talisman, born in 1924, has won 21 Pacemakers — as a yearbook, as a magazine and as a digital operation — since 1978. During that time, it has been a finalist in 28 years.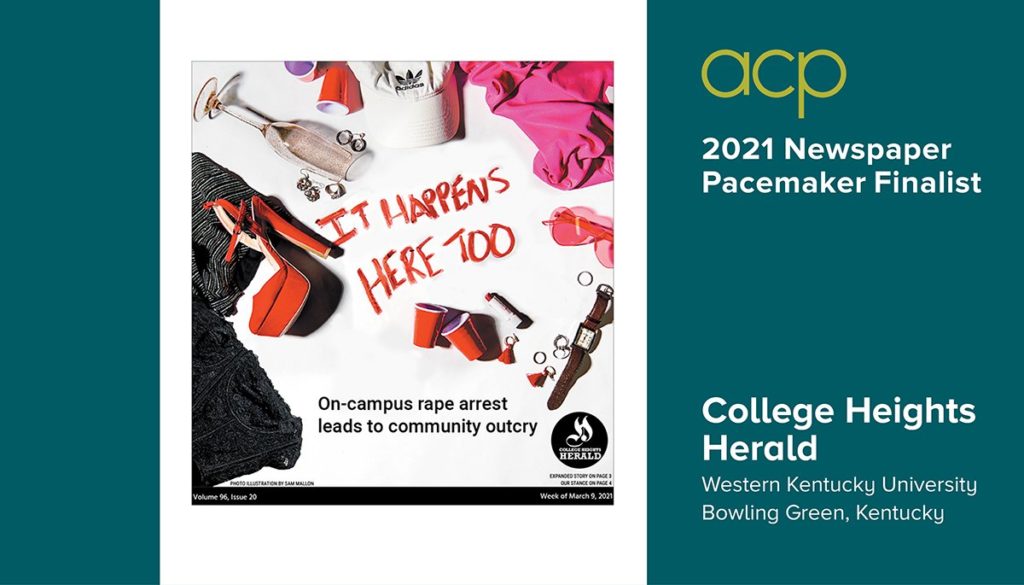 The Herald, born a year later on Jan. 29, 1925, has won 18 Pacemakers for its print edition and its website starting with its first in 1981. During that time, the Herald has been a finalist a total of 30 years.
And then last year our Cherry Creative branded content studio, launched in 2018, won the first ever Innovation Pacemaker.
That means the students who have worked at WKU Student Publications over the years have won the top national awards 40 times.
Twenty-seven of those 40 Pacemakers have been won since 2000 — 15 for Talisman, 11 for the Herald and 1 for Cherry.
We are blessed at WKU to have benefited from sustained excellence by students who have staffed these two publications from the days when they were in the basement of the old Downing University Center, to their move up the Hill to Garrett Conference Center in the mid-1980s and then, thanks to our generous alumni, into the Adams-Whitaker Student Publications Center in 2008.
So to those alumni who've set the bar high over the years, thank you. And to our current students who work hard every day — even during a global pandemic — to meet those expectations, congratulations.
You deserve the accolades just for being finalists in such a challenging year. You have won the more important fight — covering your community well — regardless of whether that Pacemaker gold strikes again!