Two juniors were chosen Wednesday to lead WKU's award-winning student publications in the coming year.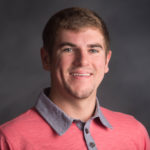 Evan Heichelbech, a journalism and management double-major from Louisville, was named editor-in-chief of the College Heights Herald for Fall 2018. Heichelbech, currently managing editor-digital for the Herald, previously served as sports editor and as a sports reporter. He has been on the Herald staff since his first semester at WKU.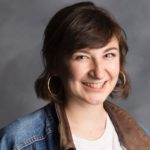 Hannah Good, an English-professional writing major from Alexandria, was named editor-in-chief of Talisman magazine and website for 2018-19. Good, currently web editor for Talisman, previously served as copy editor. She has been on the Talisman staff since she was a sophomore.
Heichelbech and Good were selected by the Student Publications Committee, an 11-member group composed of students, faculty and staff from across the university.
Both the College Heights Herald and the Talisman are professional publications run by students. They operate under WKU Student Publications.
The Herald is published weekly during the academic year, covering news, sports and features of interest to the WKU community. Its companion website, WKUHerald.com, provides live coverage all year, around the clock.
Talisman is a life and culture magazine published each semester, focusing on long-form storytelling and exceptional photography and design. Its website, WKUTalisman.com, is an eclectic collection of narratives, quizzes, videos and features, all geared toward the WKU community.
Together, the publications have won 36 Pacemaker Awards, the nation's highest honor for student-run publications at the collegiate level – 20 for Talisman and 16 for the Herald. Both publications are in the Associated Collegiate Press Hall of Fame.