Change is coming to the College Heights Herald print edition.
When publication of the Herald newspaper resumes for the Spring semester in January, it will return to a tabloid format that the Herald sported for most of its life.
Editor-in-chief Laurel Deppen, who was granted a second semester leading the Herald by the Student Publications Committee on Nov. 6, and her editorial board made the decision this week to move forward after a trial run in the special election tab edition published Nov. 2. They had been discussing the possibility since the spring semester, when the global coronavirus pandemic forced us to suspend printing the Herald.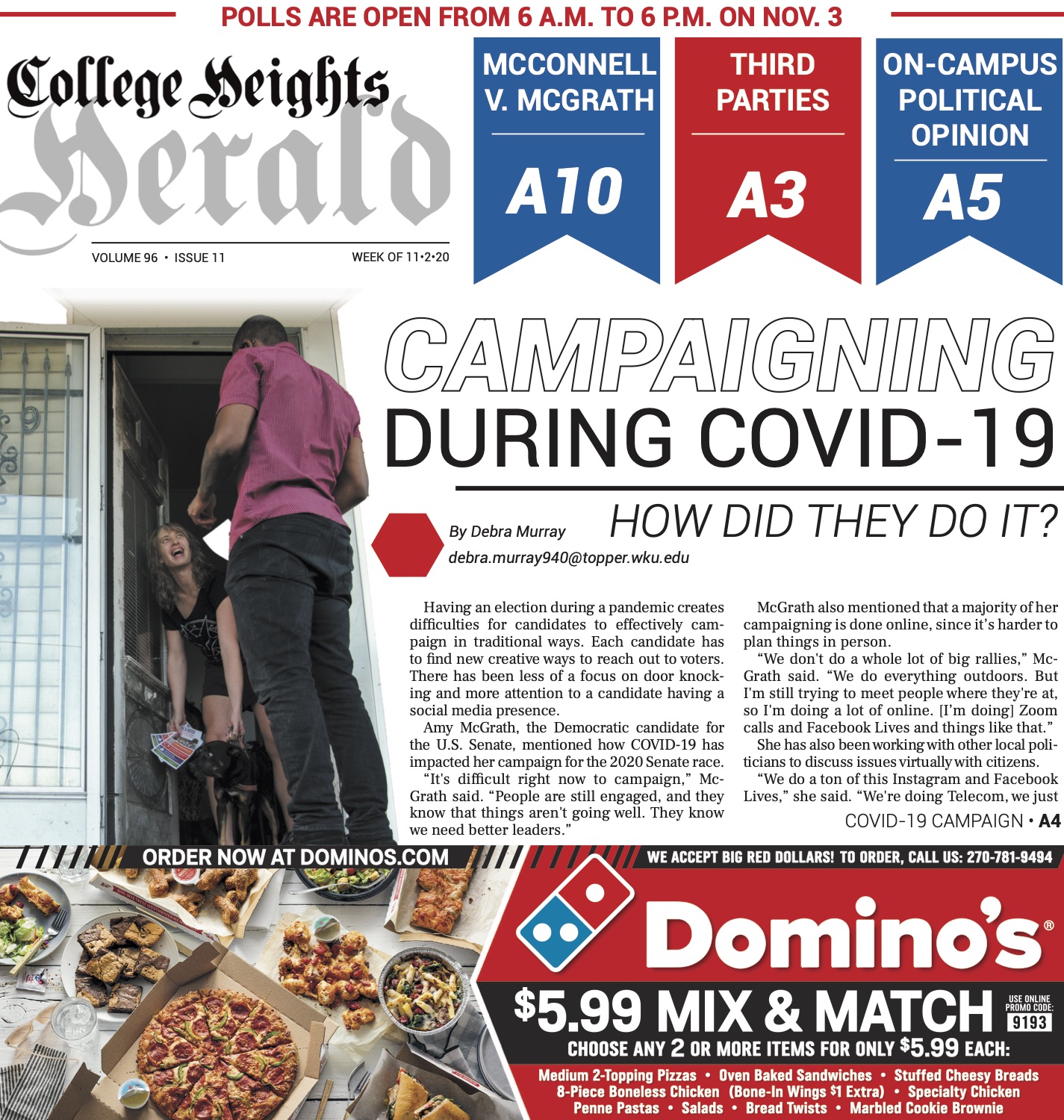 Deppen has said she intends to continue to focus the print edition on enterprise and other journalism that makes picking up a newspaper worth a reader's time. Breaking news and routine coverage will continue to be the Herald's focus in the digital realm and for the Herald's highly successful daily email newsletter.
The reality is that the email newsletter, which links back to WKUHerald.com, has become the primary way the College Heights Herald distributes its news coverage. The newsletter goes to nearly 24,000 subscribers every weekday. During October, an average of 24% of subscribers opened each newsletter, and an average of 10% of subscribers clicked through to learn more beyond the summaries that the newsletter carries.
Effectively, more people read Herald content via the newsletter on any given weekday than who pick up a copy of the newspaper over the course of a week.
Still, the newspaper has value and generates revenue – crucial for an operation that receives no funding from WKU and subsists on the advertising revenue it generates. And it is an important part of our students' experience across media platforms.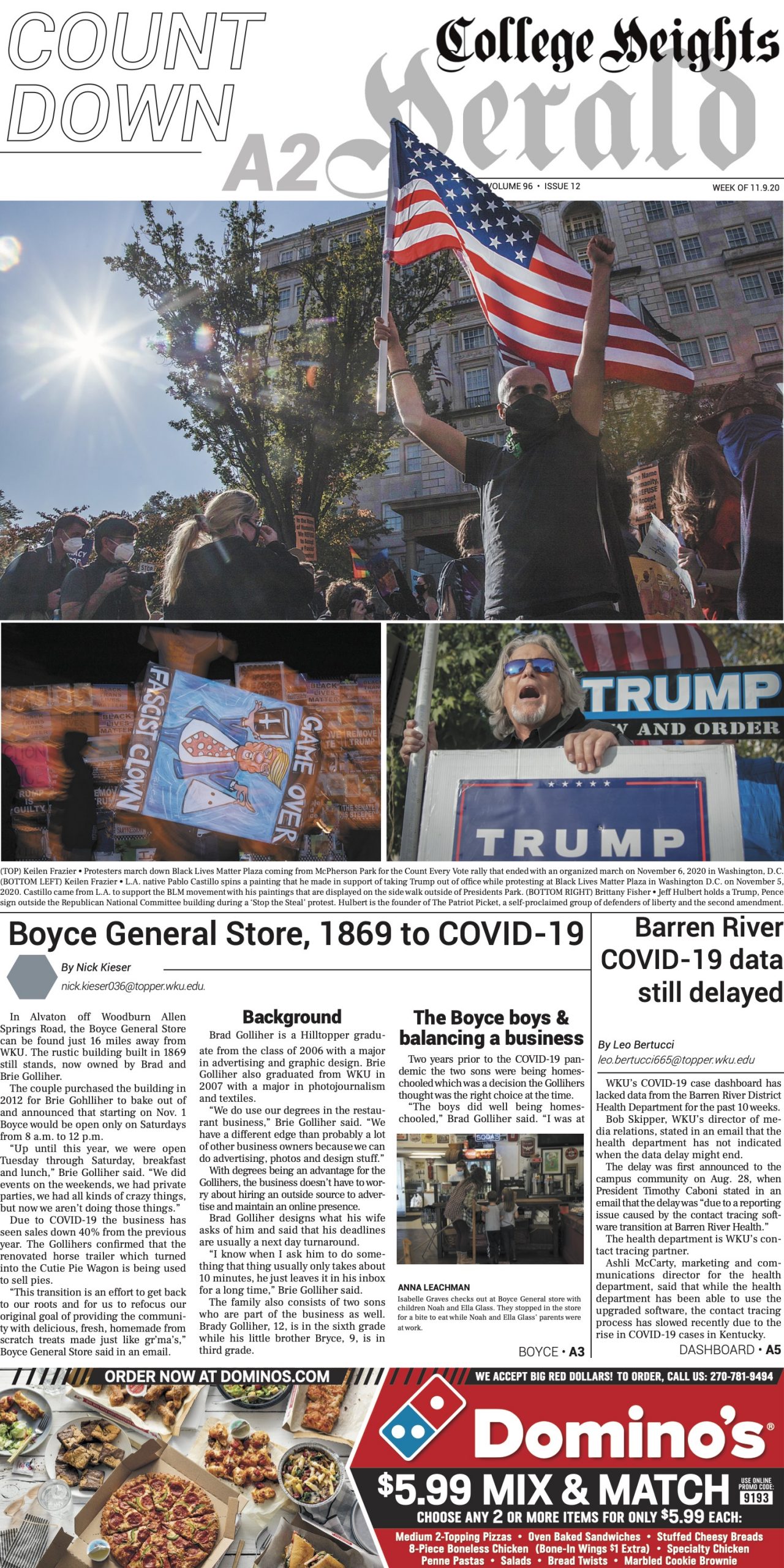 That makes the format change a big deal.
The Herald has been produced as a broadsheet since the Fall 2002 semester. Before that, it had been a tabloid for decades – as far back as our bound volumes stored in the basement go. The newspaper started its life as a broadsheet in January 1925, but it is unclear exactly when it moved to the tabloid format. The Herald has been a weekly newspaper since January 2018; it had been printed twice weekly since September 1969.
The new weekly tab, scheduled to debut Jan. 19, when the Spring 2021 semester is scheduled to begin, will be significantly different from the tabs of old. Because of changes to page width over the years in the newspaper industry, the current version of the broadsheet is a taller version of the tab that was produced for generations. The new tabloid format, printed at The Courier Journal printing plant in Louisville, will be roughly a 10-inch square.
With its debut, we are revising our advertising rates, our media kit and how we promote the print edition.