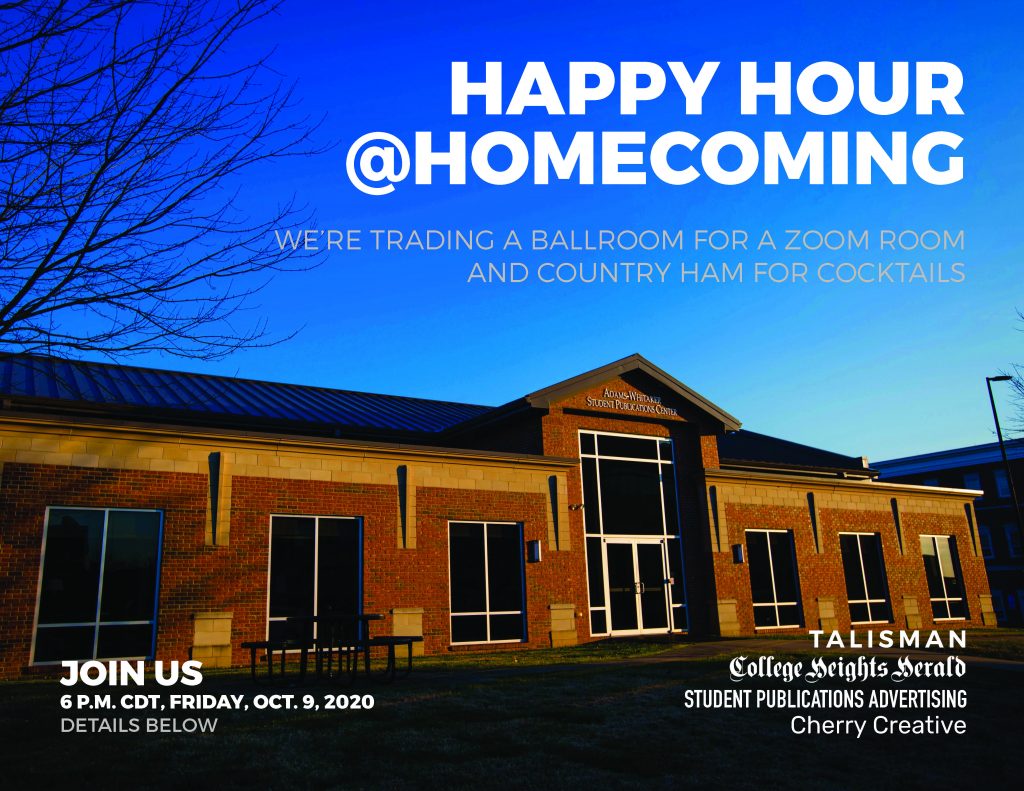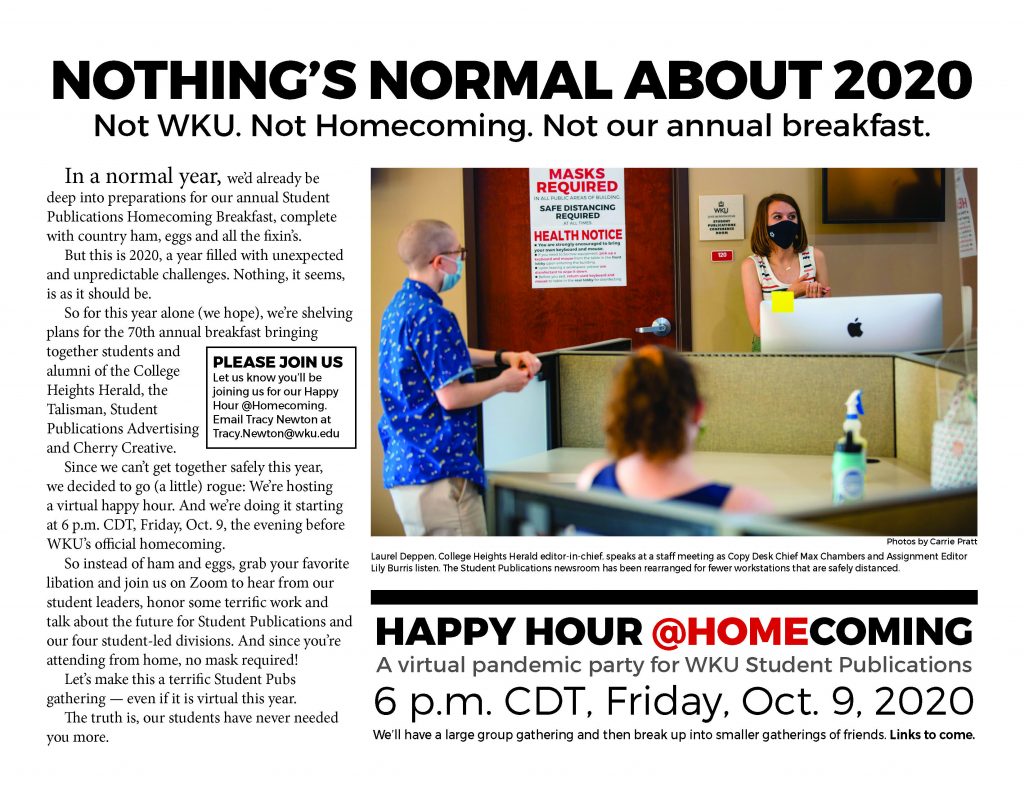 With coronavirus reshaping everything about 2020, our annual WKU Student Publications Homecoming Breakfast is no exception.
So we're throwing tradition to the wind — but just for this year (we hope).
This year, instead of country ham and eggs on Homecoming morning (Saturday, Oct. 10), we're hosting a virtual happy hour on the evening before Homecoming (6 p.m. CDT, Friday, Oct. 9).
Links coming soon.