Our 37th WKU Xposure High School Journalism Workshop is in the books — and while it required constant pivoting brought on by the pandemic, the 11 student participants produced some exceptional work.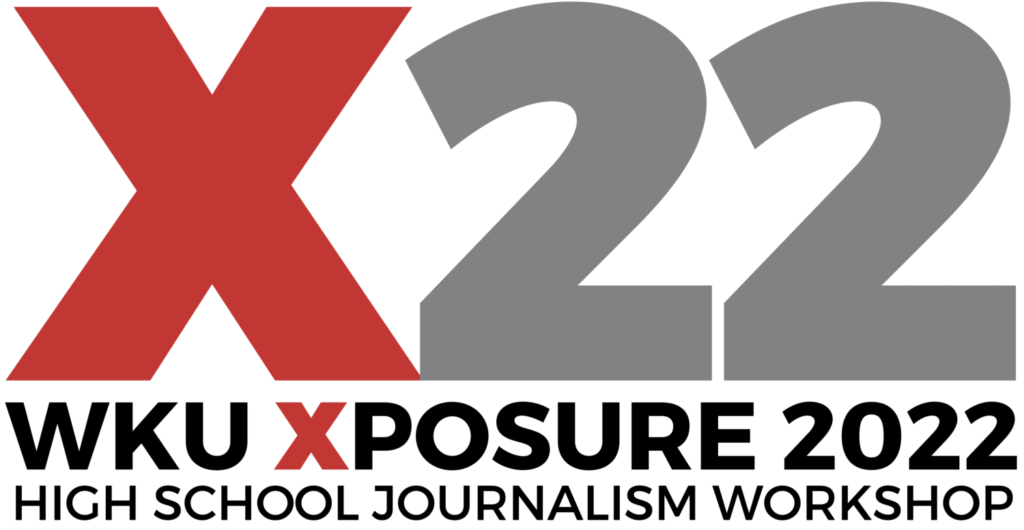 Coming back after a three-year hiatus because of the global coronavirus pandemic made it seem like we were reinventing the wheel as we prepared for Xposure 2022. And even after we gave the intensive, nine-day workshop a green light, COVID-19 continued to reshape the event.
First, a student destined for the workshop came down with the virus at another camp the week before. We managed to fill that seat with another student, but then on the day the workshop opened, another participant went to the hospital with COVID, leaving us with 11 students. Finally, one of our faculty members was diagnosed with coronavirus on fourth day, prompting us to cancel events for that day, get each student and faculty member tested at WKU Heath Services and then pray for the best.
Fortunately, the faculty member, who'd had both vaccinations and both boosters, had a case that was extremely mild. And no students or other staff had the virus, allowing Xposure to proceed.
If that scare wasn't enough, we were trying something with the 2022 version of Xposure we'd never before attempted: focusing the students' journalism on the singular topic of teen mental health. We had been given a grant of $6,000 from the Dow Jones News Fund and the Robert Wood Johnson Foundation based on a proposal to cover teen mental health.
These were the deepest and most difficult stories we'd ever attempted with Xposure, and they taxed both students in staff in some challenging ways. In the end, the students' work was spectacular, with deeply report and well told stories you can find on the workshop website, at WKUXposure.com.
Here are the 2022 Xposure participants, and you can find each of their profiles, images and work at WKUXposure.com:
Cooper Bass, Bullitt East High School, Mount Washington, Kentucky (White Squirrel Award; Gary Hairlson Scholarship)
Delilah Brumer, Daniel Pearl Magnet High School, Los Angeles, California (Student Journalist of the Year Award; Carter-Katayama Scholarship_
Nia Davis, Prince Edward County High School, Farmville, Virginia
Shelbie Heath, Bullitt East High School, Mount Washington, Kentucky (Excellence in Interviewing Award)
Jaylin Jaggers, Oldham County High School, LaGrange, Kentucky (Excellence in Reporting Award)
Chaz Kapfhammer, Trinity High School, Louisville, Kentucky (Teamwork Award)
Madeleine Kiluba, Paul Laurence Dunbar High School, Lexington, Kentucky
Roi Mundin, Ritenour High School, St. Louis, Missouri
Elyse Owens, Atherton High School, Louisville, Kentucky
Gabriella Plasencia, Dripping Springs High School, Austin, Texas (Workshopper of the Year Award; Mr. A-Plus Scholarship)
Vincent Porco, Atherton High School, Louisville, Kentucky (Teamwork Award)