Julie M. Grundy Roberts, vice president for development and advocacy at Kentucky Performing Arts, will be named the 2023 recipient of the Talisman Award for Outstanding Contributions in Communications at the WKU Student Publications annual homecoming breakfast in November.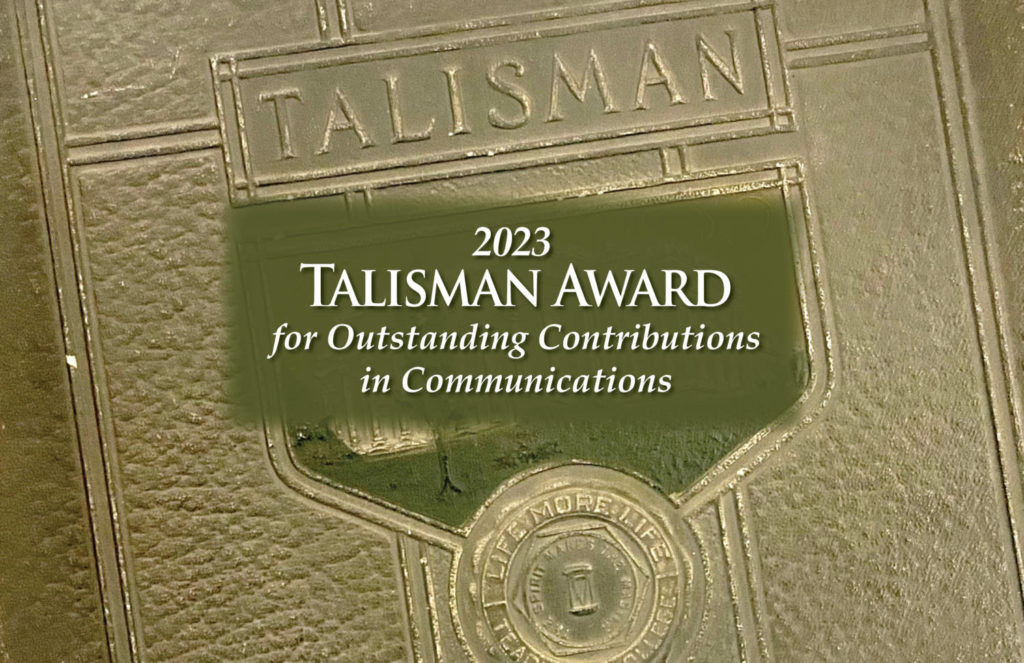 Roberts, who worked on both the Talisman yearbook and the College Heights Herald newspaper, studied print journalism at WKU from 1991-95 and was the first recipient of the Virginia Wood Davis Scholarship for freshmen entering print journalism.
Today at Kentucky Performing Arts, Roberts leads efforts to secure public and private funding for the non-profit's programming and outreach work across the Commonwealth. Kentucky Performing Arts operates The Kentucky Center, the W. Lyons Brown Theatre and Old Forester's Paristown Hall venues in Louisville and the Governor's School for the Arts.
Roberts began her career as a print journalist, working for The News-Enterprise, The Kentucky Standard, and the Lane Report, before turning her sights to the non-profit field. She has held executive roles with children's services organizations Maryhurst and Sunrise Children's Services as well as the nationally renowned Actors Theatre of Louisville and former Humana Festival of New American Plays.
During her career, Roberts has helped raise more than $100 million for causes close to her heart.
She and her husband, Jonathan, a photojournalist, live in Louisville, and have one grown daughter. Roberts is an advocate for foster care and adoption, and she is a board member with Friends of the Waterfront, which supports Louisville's 85-acre Waterfront Park along the Ohio River.
Roberts is the 26th recipient of the Talisman Award, which honors Student Publications alumni for a track record of excellence in their communications careers.
Roberts will receive the Talisman Award at the 72nd Student Publications Homecoming Breakfast at 9 a.m. Saturday, Nov. 11, at the Adams-Whitaker Student Publications Center at WKU. You can register to attend the breakfast here.