WKU Student Publications posted a record six finalists for 2022 Pacemaker awards from Associated Collegiate Press, the top honor for student-led college media.
The finalists — three each for the College Heights Herald and the Talisman — represent the most finalists WKU has earned in a single year, eclipsing the five finalists the program had in 2020, when it brought home three Pacemaker Awards.
The six finalists awarded to WKU represent the most Pacemaker finalists at any university or four-year college in the nation for 2022.
Winners of the 2022 Pacemakers will be announced Oct. 28 at MediaFest 22, the National College Media Convention that ACP is hosting with College Media Association and the Society of Professional Journalists in Washington, D.C.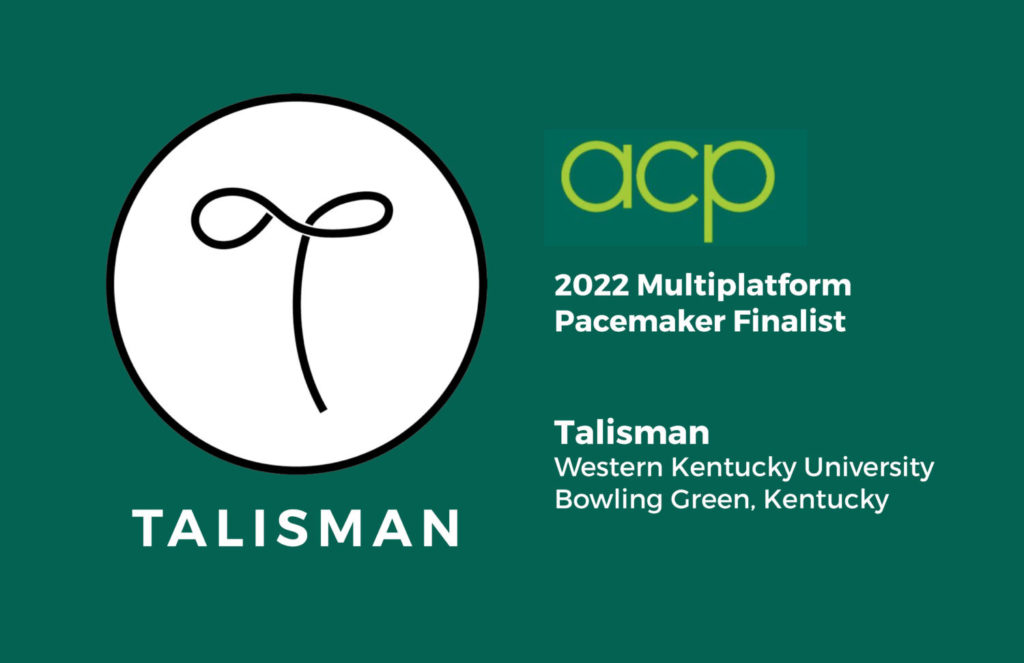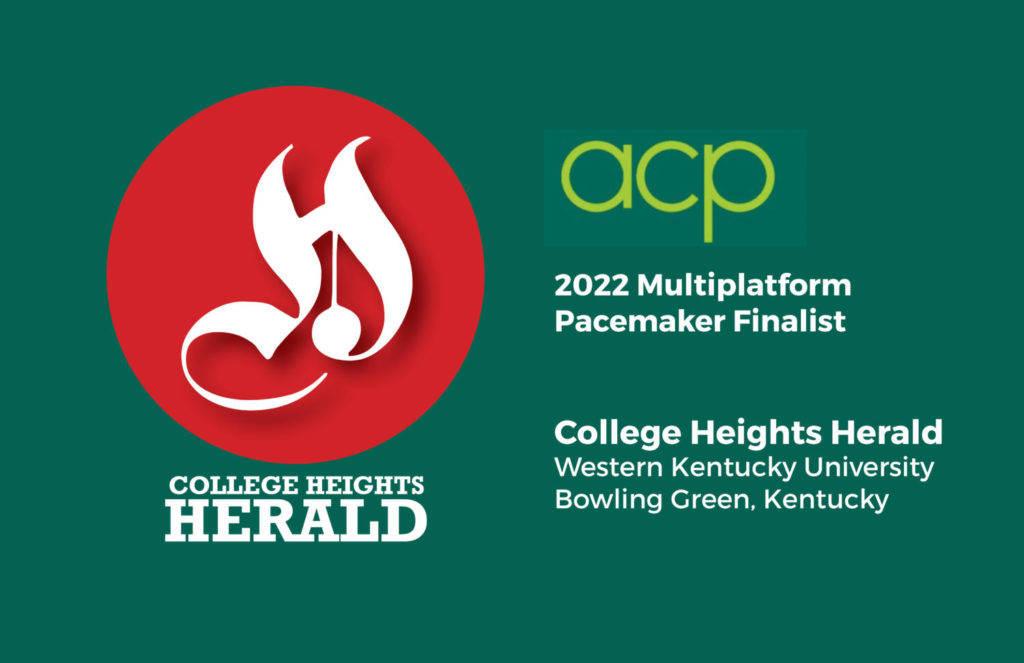 Leading the 2022 finalists for WKU were nods for both the Herald and the Talisman for the new Multiplatform Pacemaker, which assesses the work of a student media organization across several platforms — print, online, newsletters, audio, video and social media.
"It's incredibly important, and incredibly gratifying, to have our students' work recognized as among the very best in the country, across all these platforms they use to reach their audiences," said Chuck Clark, director of WKU Student Publications. "Regardless of whether we win a Multiplatform Pacemaker, or any Pacemaker, being a finalist says that our flagship publications are on the cutting edge and on the right track."
The new Multiplatform Pacemaker honors the nation's top collegiate media as they serve readers across the platforms available to them — print, online, social media and audio/video.
"This is clearly a forward-thinking Pacemaker award that reflects the new college media ecosystem," ACP associate director Gary Lundgren said. "While ACP will continue to award Pacemakers for individual platforms, it is increasingly important for judges to review how print, online, social media and audio/video all come together to serve readers."
WKU's four other Pacemaker finalists are: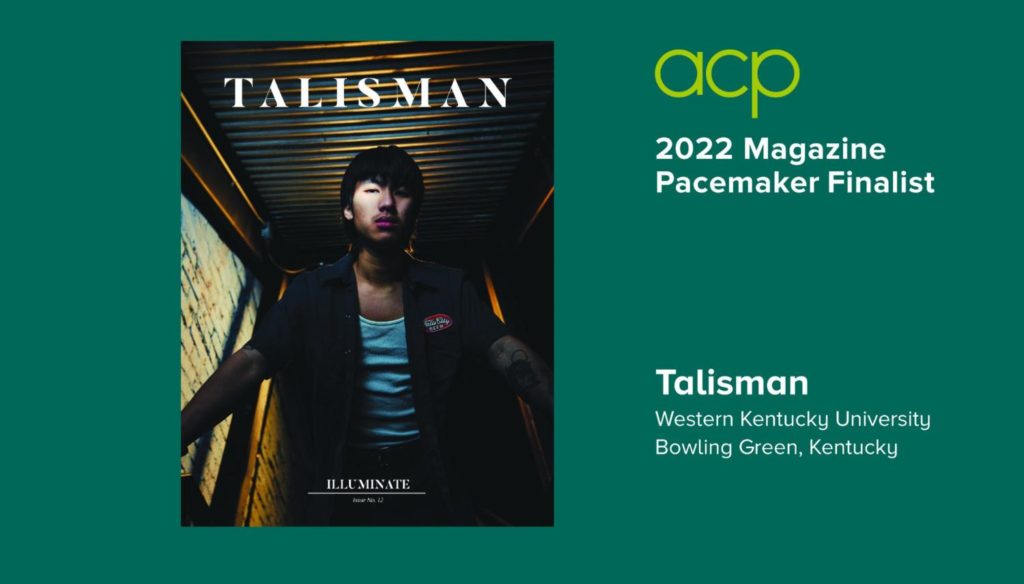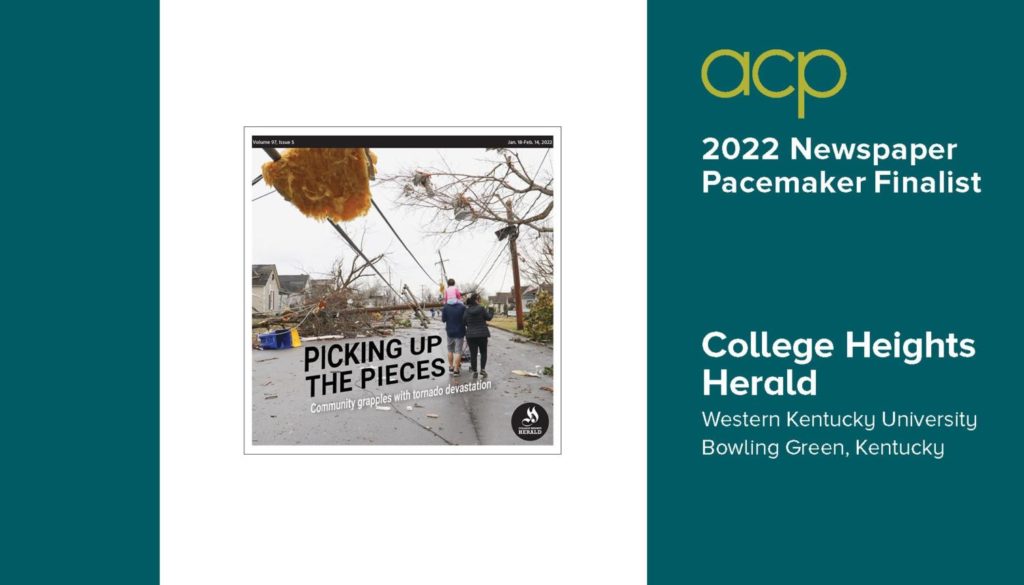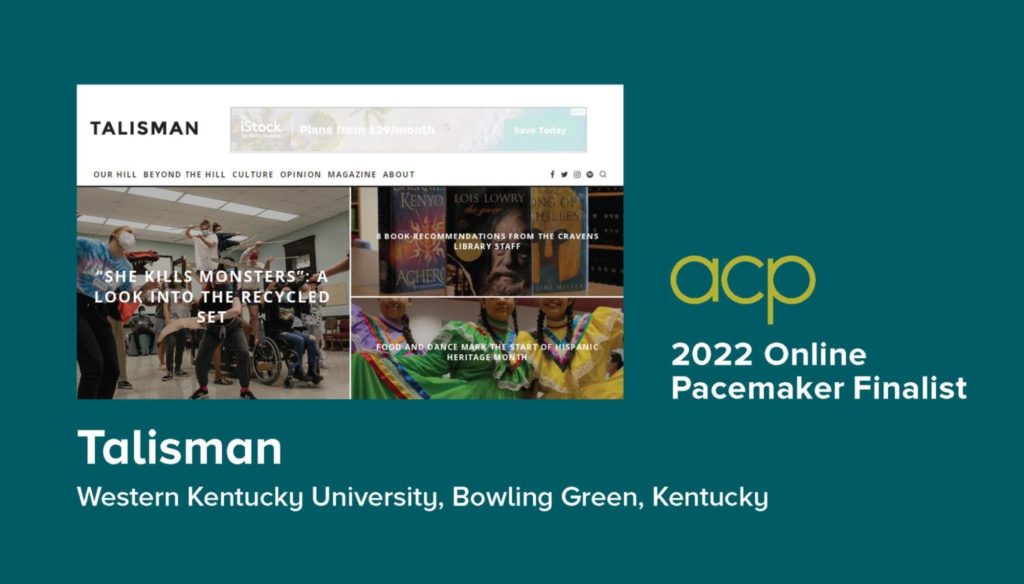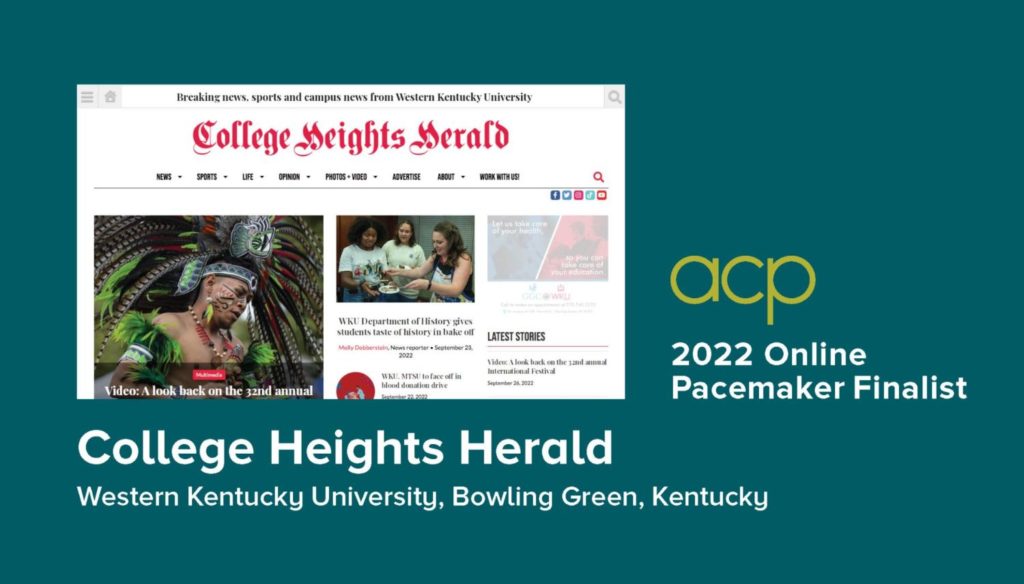 Both the Talisman and the College Heights Herald are in the Associated Collegiate Press Hall of Fame, and both were last year named to The Pacemaker 100, the most successful student-run media in the century-long history of ACP's National Pacemaker Awards.
All together, WKU has won 41 Pacemakers since its first in 1978 for Talisman and in 1981 for the Herald. Twenty-eight of those Pacemakers have been won since 2000, and 16 since 2010. Talisman holds 21 Pacemakers compared to the Herald's 19, and 1 for Cherry Creative, the first Innovation Pacemaker.
"The Pacemaker is the association's preeminent award," ACP executive director Laura Widmer said. "ACP is honored to recognize the best of the best."