The ninth issue of Talisman Magazine is out today, and it's loaded with innovation.
First and most notable, this issue of the magazine is entirely digital. With WKU's budget cuts, we were not able to print magazines in 2020-21, so the students on the Talisman staff took up the challenge and created an entirely new format.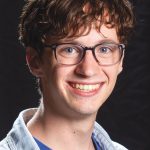 The magazine, which lives on WKUTalisman.com, still has the exceptional photography and excellent long-form journalism that has marked Talisman since it debuted the magazine format in Fall 2016, but the presentation is entirely new.
Max Zambrano, Talisman's editor-in-chief for 2020-21 and an Owensboro senior, spearheaded the project.
Give it a read. We think you'll enjoy it!