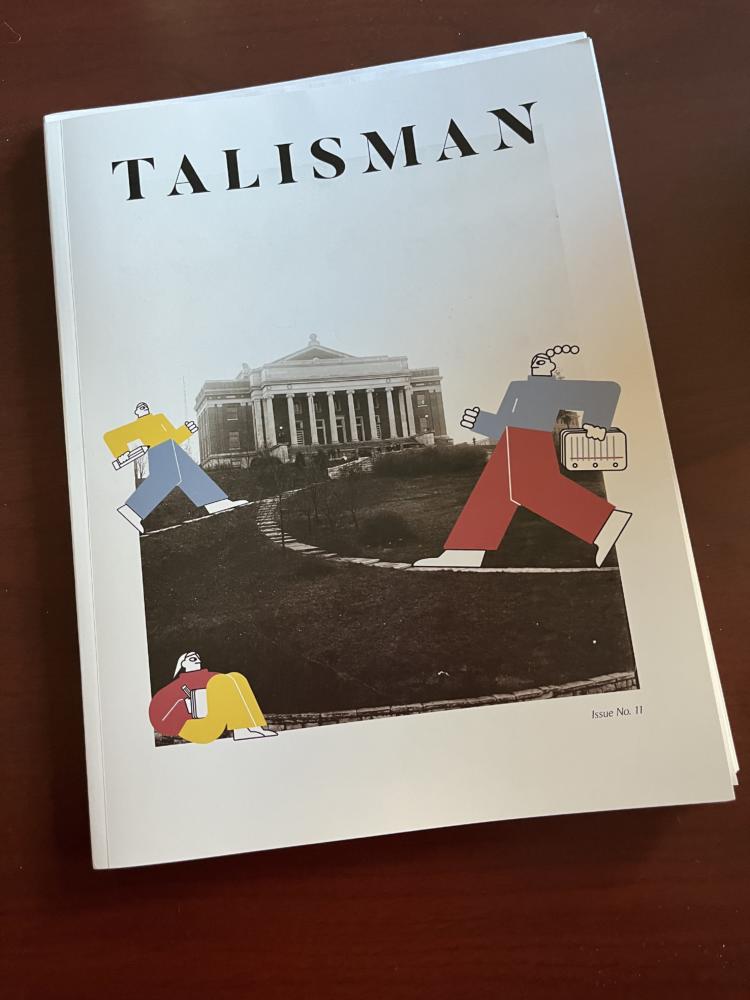 The 11th issue of Talisman magazine — one that marks a return to the printed magazine after a year's absence — arrived on campus with distribution beginning Thursday.
The magazine was a week late arriving at WKU because of production challenges for the printer. That means the magazine will be available for a rapidly emptying campus as finals week nears its end, but most distribution will take place in January, when students return to the Hill.
This issue, though, is worth the wait — and just may be my favorite yet in a crowded line of excellent work produced by students on the Talisman magazine staff.
This issue of Talisman marks a departure from the past 10, eight in print and two digital magazines produced last year. While previous magazine issues were built around themes, this one makes an excellent turn to simply telling the stories and capturing the fabric of life at WKU, as Talisman has done for generations.
Editor Jess Brandt, a senior journalism major from Rineyville, explained it this way in her letter from the editor, which opens the issue:
"After thumbing through old editions of the Talisman when it was still printed as WKU's yearbook, we settled comfortably back into our roots, deciding the disrupt the chain of themed Talismans and instead focus on what Talisman as a publication has always aimed to do: serve as a reflection of our community's soul at a particular point in time," Brandt wrote. "… We want to frame the Talisman as WKU's own protective good luck charm, encapsulating the beauty and voices of the times within the content we produce."
That decision allowed the staff to simply find and tell good and compelling stories about life at WKU during Fall 2021. And the result is quite excellent.
The decision was made in 2020-21 that the two issues of Talisman planned for that year would be created as as digital publications because of WKU budget cuts related to the coronavirus pandemic. Those temporary cuts were partially restored for 2021-22, allowing us to return to the printed magazine, which has far greater acceptance in the campus community. You can find Talisman Issue 09 and Talisman Issue 10 on the WKUTalisman.com website.
Issue 11 can be viewed on the Talisman's website.