WKU Regent Julie A. Harris Hinson is creating an "opportunity fund" with a commitment of a $30,000 endowment that will generate money to help ensure students struggling with financial issues get help.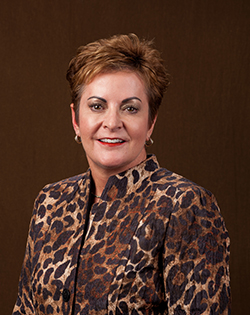 Hinson, CEO of Advanced Lifeline Services Inc. of Louisville and a 1990 WKU graduate, made the gift to Student Publications as part of an overall $110,000 gift aimed at directly helping students in certain programs. She also made a $30,000 commitment to WKU's Intercultural Student Engagement Center and is giving another $50,000 that will benefit more than 10 additional areas at WKU.
Appointed to the Board of Regents in 2016, Hinson said she felt it was important for leadership at the university to support programs with a track record of helping students succeed.
"As leaders and decisionmakers of the university, the Board of Regents should be the first to step up to the plate and donate," Hinson said. "This also holds true for all boards and their members across the university. We should all be setting the example for gifts to WKU."
At Student Publications, the funds that the endowment will generate each year will allow students to be helped with microscholarships and microgrants to help them make ends meet or to pay their share of attending conferences and other training opportunities.
The Julie Harris Hinson Opportunity Fund for Student Publications will be memorialized with a plaque on the Wall of Honor at the Adams-Whitaker Student Publications Center, where scholarship and fellowship plaques are displayed.
To read the WKU press release on Hinson's gift, click here.