The next big wave of change will come to WKU Student Publications in August, when students return for the Fall 2021 semester – an increased digital presence for the College Heights Herald, a stronger and smarter daily email newsletter, with print becoming a monthly newsmagazine.
Taken together, they represent some of the biggest changes in the 97-year history of the Herald and Student Pubs – and a gamble on plunging headfirst into creating an operation built around delivering news and information in ways a college-centered community wants it.
The main vehicle will be digital – primarily through the Herald's daily newsletter but also on social media, all pointing to a redesigned and reimagined WKUHerald.com. The print edition will transition to a monthly publication schedule and a newsmagazine format focusing on enterprise – aiming for more depth in its reporting, more dynamic photography and design, more care and thought in its editing.
Lily Burris, a rising senior from Bowling Green who is editor-in-chief for Fall 2021, explains why it's time: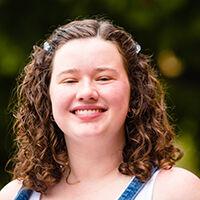 "We're changing how the Herald prints because it's the best thing we can do to help us continue to grow and ensure the future of the Herald.
"I love our print product with all my heart. I still want to give our staff a chance to see their byline in print. I still get a thrill from that — the same one I did as a freshman seeing my byline on the front page for the first time. However, that nostalgia, that moment, can't support the paper. Fond memories don't keep us relevant.
"Writing strong stories does, and putting those stories on our website, breaking news with social media keeps us relevant. We need to grow our digital side and the best way we can do that is by putting our print product in a place where it is secondary or separate from the rest of our work.
"Making these changes gives us a chance, an opportunity to explore and grow our digital side in a way we've been preparing to do for years, and now is the time for us to take that big step."
A big factor in creating that opportunity: The print edition of the Herald has seen a steady erosion over the past decade, from 8,000 copies printed twice a week in 2012-13 to 4,000 copies once a week this year. And, as fewer and fewer people on campus have ever had a printed newspaper in their home, it has become a much more intensive task to get the newspaper into their hands. We invested in hiring "ambassadors" to hand out the paper, which helped us distribute between 80% and 90% of printed copies most weeks – until this semester, when we couldn't find people to fill most of those positions and our pick-up rate drifted down toward the 70% range.
Five years of change
While this shift represents a major change for the Herald, it is just the latest in what has been five years of enormous change across Student Publications: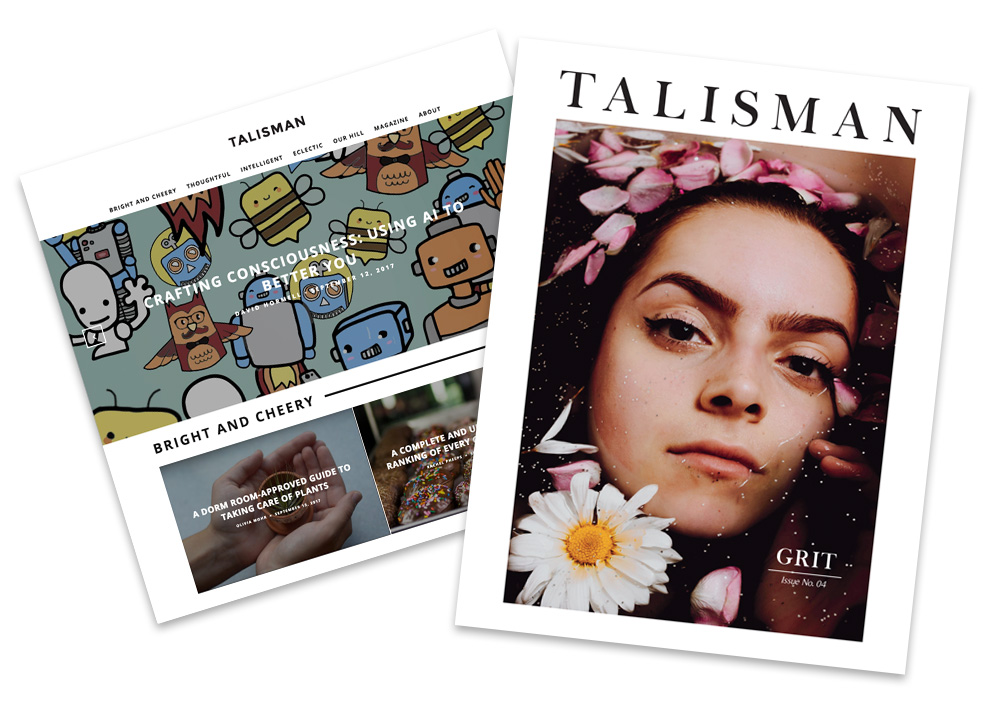 Our first major change in this wave came in 2016, when we retired Talisman as a yearbook and relaunched the brand as a life and culture magazine and website. Since the conversion, both the magazine and the website have continued Talisman's record of raking in Pacemaker awards.
More change came in January 2018, when the College Heights Herald moved to a weekly print schedule for the first time since the 1960s. That move, born out of a "think tank" of students in Fall 2017, allowed the newsroom to engage in a more vigorous digital report by shifting attention from a twice-weekly print production schedule.

That student think tank also contributed to our next big move. In Fall 2018, we launched Cherry Creative, our student-led branded content studio to help clients reach the WKU community through sponsored content, special sections and special events. At the same time, we decoupled the sales staff from the Herald and refocused Student Publications Advertising on all our revenue-generating products. The results: Special sections with higher sales and more diverse content, and highly successful money-making events such as the WKU Housing Fair and the Best of the Hill Festival.
Then an unplanned change reset the table.
When the coronavirus pandemic shut the world down in March 2020, it also necessarily shut down the presses for the College Heights Herald. In response, students took a collection of random newsletters, all in their infancy, and created a daily email newsletter.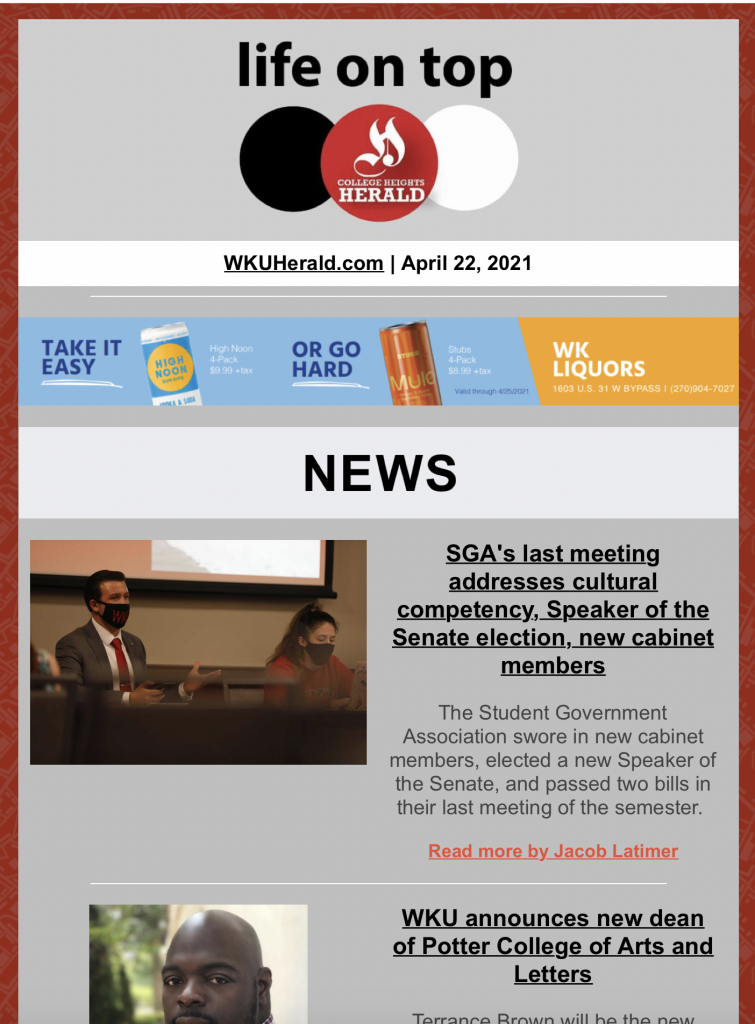 That newsletter took off, now going to nearly 24,000 subscribers every weekday during the academic year and weekly during the summer. During the just-finished academic year, the email had open rates that hit as high as 46% but typically ran in the mid to upper 20% range. Click-through rates to WKUHerald.com ran as high as 26% but typically ranged from the upper single digits to the low teens. That means, on many days, more people in the WKU community accessed the Herald through the email newsletter than picked up the printed newspaper in an entire week.
Evolution in high gear
For college media across the country, the pandemic set evolution into high gear. Here on the Hill, the daily email has become the Herald's primary identity among students, faculty and staff. And that newsletter's success planted the seed for our next big wave of change.
We started planning for what's ahead earlier this semester, assembling another student team led by incoming Herald leadership but including plenty of talented freshmen and sophomore staffers – those who will be charged with carrying out the changes.
You can already see hints of these changes.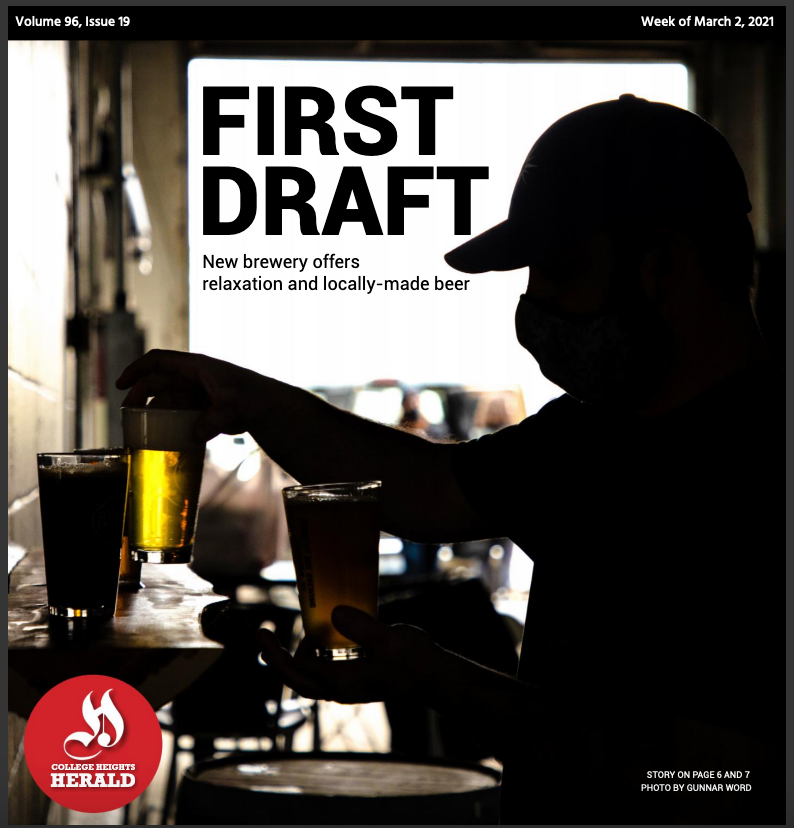 The Herald print edition went through a major redesign in January, emerging as a tabloid with a new logo that works across our print, digital and social platforms. The new format will continue to be a tabloid, though it may be trimmed, saddle-stitched and printed on a modestly better grade of newsprint, similar to our current special sections, and targeted to have a longer shelf life.
WKUHerald.com moved from its former hosting platform, TownNews.com, to SNO Sites, which allows for much greater flexibility in design, a far better content management system and new advertising opportunities. You're already seeing some of the changes reflected on the website, with more to come.
And the pace of the newsroom has stepped up, with staff members adapting to the demands of a daily newsletter and starting to studying analytics to learn which stories draw readers' attention.
There are challenges that come with these changes:
How do we ensure the Herald print edition, as a monthly newsmagazine, continues to generate money to help sustain an operation that is entirely dependent on advertising revenue to cover its costs?
How do we increase our marketing of the daily email newsletter and monetize its exceptional reach into the WKU community?
How do we expand current and create new lines of revenue from our menu of products as well as events, sponsored content and special sections?
How do we optimize our schedule and focus of special sections to ensure we generate strong revenue from those sections and maintain a fresh presence in our news racks?
How do we rebuild news and advertising staffs that took major hits from operating in pandemic mode over the past year and a half?
While there are many questions as we move forward, these changes come against an impressive backdrop. Despite the challenges in recent years, since 2010 our students' work has collected 15 national Pacemaker awards, bringing our overall total to 40 — 21 for Talisman, 18 for the Herald and 1 for Cherry Creative.
Three of those came just this year – Pacemakers for WKUHerald.com, Talisman magazine and the first-ever Innovation Pacemaker for Cherry Creative for its WKU Graduate Gallery. It was the second time in four years that WKU Student Publications won three Pacemakers in a single year. And we were finalists in the other two categories we entered — newspaper for the College Heights Herald and online for WKUTalisman.com.
So we move forward with a strong foundation – and, importantly, a legacy of excellence.
Still, these changes don't come easily.  And there is little doubt that the cliché applies about learning to fly the plane while we're still building it. But the landscape for all media – and especially collegiate media – is shifting by the minute. And, just as they have been for the past five years, our students are at the cutting edge of change – change that will be exhilarating and probably a little messy, but also strategic and essential.
As our alumni, friends and supporters, we wanted you to know.