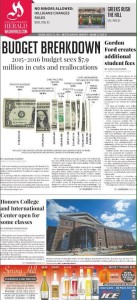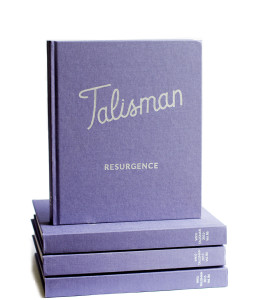 Fall 2015 is officially on for the Talisman and the College Heights Herald.
The 91st year of the College Heights Herald got under way this week at WKU, with two strong issues hitting campus and a renewed vigor on the Herald digital side.
While the print edition continues its evolution to being more enterprise-oriented, the WKUHerald digital presence took a great leap forward with a stronger effort to evolve our website, WKUHerald.com; a full-scale barrage on social media that students use, including launching its own Snapchat channel; and plans under way to refresh the design and tap into the power of the WKUHerald apps for iOS and Android mobile devices.
At the Talisman, the 2015 edition rolled out to students as staff members launched a campaign to sell books for $35 a copy to those who didn't pre-order, while taking pre-orders for the 2016 Talisman at $20 apiece.
But the biggest change for the Talisman is more like a revolution — the launch of a live digital magazine at WKUTalisman.com that includes incredible writing, smart features, interesting Buzzfeed-style interactive elements and tons of other features. The Talisman has created a digital staff that is dedicated to the site, alongside the print staff that will be working throughout the year to produce the 87th edition of the best yearbook in the land.
On a side note related to the Herald, our longtime rival at the Blue School in Lexington, the Kentucky Kernel, this week joined the Herald as a twice-weekly publication. While the Herald hits the streets on Tuesdays and Thursdays (and Saturdays with Topper Extra if there is a home football game), the Kernel is publishing on Mondays and Thursdays instead of five days a week. Both are upping their games on the digital side. The Kernel's adviser is WKU Student Pubs alum and Herald editor (Spring '91) Chris Poore.
As the director of WKU Student Publications, I have to say that I am incredibly excited to see what's going on. I am proud of the growth both the Herald and the Talisman are showing as we start this new year. Both sides are embracing digital with a level of energy and creativity that is refreshing and invigorating, and that will help not only our publications, but also give our students a stronger foundation for when they leave the Hill.
And, oh yeah, if you want to buy a Talisman, let me know. The 2015 book is extraordinary.